Lost your car keys? Experiencing ignition issues? Call our expert automotive locksmiths immediately. 
Learn More…
Our commercial locksmiths are always trained in the most advanced security systems for offices. 
Learn More…
Our technicians have 5+ years experience and are experts in all kinds of residential locksmith issues. 
Learn More…
About Universal City Locksmith Pros
We have earned our title as a reliable locksmith in Universal City, TX by investing time into our profession as well as making good on our promises to our customers. Universal City Locksmith Pros is fully licensed, bonded and insured, which means that you are fully protected at all times. Our team of professionals offer complete locksmith services. When you call on us, we will immediately give you up front pricing and the benefit of reliable 24/7 locksmith services. Each technician has 5+ years experience in dealing with residential, commercial, and automotive locks. It does not matter whether you need a new lock on an old building or you simply need to get inside your car. We do it with a 30 min response time that we hold ourselves to in an effort to make sure that calling the Universal City Locksmith Pros does not add more stress to an already tough situation.
Emergency Locksmith Universal City TX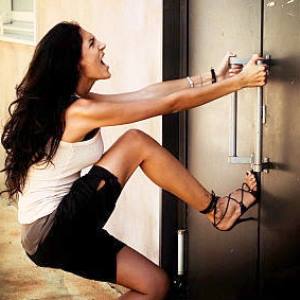 When life hands you a few lemons too many and you find yourself locked out, contact
Universal City Locksmith Pros
. We understand that the moment you find yourself locked out of your home, car, or office is the moment that your day may go from good to very bad. Therefore, we will do everything within our ability to make sure that the problems you are dealing with are quickly taken care of. You can call on us at any time thanks to our 24/7 locksmith service. We will come to you wherever you may be when a lockout happens and our expert technicians will do everything within their power to get you back inside your home, office or vehicle quickly. We understand that no one creates lockouts to have a little fun. It is a situation that you want out of immediately and we will never add more stress to your situation. As a leading locksmith
Universal City TX
service, we cannot prevent you from getting locked out, but we can do our best to ensure that lockouts are not as horrible as they could be. Our motto is to provide fast and friendly service to everyone in Universal City, Texas and surrounding areas. Our
mobile locksmiths
make it happen, regardless of the time of day or night.
Automotive Locksmith Universal City TX
Bad things happen to good people. This may also include you taking a trip in your vehicle to the store and perhaps your phone rings as you are about to step out of your vehicle. You lay your keys down to answer and then lock the doors as you step out. You may go into the store and realize that you left your keys inside or you may realize it as soon as it happens. The end result is still the same, you will need an automotive locksmith you can depend on to help you. So, when you feel like you are at the end of your rope and your key is nowhere to be found, call on the locksmiths who truly care. We will be waiting and ready for you 24/7, no matter what your situation may involve. Our non-emergency automotive locksmith services include repairing and reprogramming car key transponders, car key remotes, smart car keys, and car key fobs. We service all kinds of vehicles, both domestic and foreign, and we also cut and duplicate all kinds of car keys. If you need automotive locksmith Universal City Texas service, don't hesitate to call us!
Residential Locksmith Universal City TX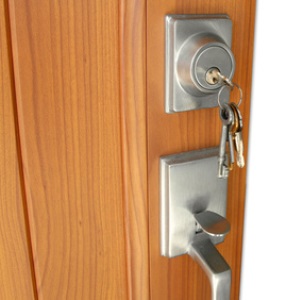 The safety and security of your home and family is of paramount importance. We understand this, which is why all of our technicians have
5+ years of experience
in dealing with residential locksmith issues and we use only the most high quality tools and equipment to solve your lock problems at home. If you feel that you need to change the locks on your home to increase your
security
or because you have lost your house keys, our residential services can help you. This is often something that people want to do if they just bought a home from someone or if they recently had a break-in within their neighborhood. We have all the tools to handle your situation and we will never cause damage to your personal items, if avoidable. If you simply want to repair your current locks at home or change them entirely for aesthetic reasons, we offer a wide range of residential
locksets
for you to choose from. Our skilled and
knowledgeable locksmiths
are familiar with all kinds of residential locks - deadbolts, mortise, cylinder, and high tech.
Commercial Locksmith Universal City TX
Our commercial locksmith Universal City Texas service is very familiar to our residential locksmith service; however, it is tailored for businesses and more high-tech and advanced locks and security systems. We continuously train our locksmiths in the most advanced, state-of-the-art technologies for all kinds of businesses from the small mom-and-pop store to a government office. If you do not feel that your office is secure enough or you worry that someone may attempt to come in uninvited, we are there for you. It does not matter if a disgruntled employee may have stolen your key or someone attempted to break in and damaged your lock. We can help in any type of emergency situation. Our non-emergency commercial locksmith services focus on the security of your locks and your office environment. We will install and repair panic hardware, access control systems, and master key systems. We also specialize in high tech and high security locks like biometric locks, keyless entry, or keypad locks.
Universal City Locksmith Pros came to my auto lockout rescue on Thanksgiving of all days when I forgot my keys in the car!
When I decided to install new deadbolts for my home, this was the only locksmith in the area offering affordable, quick service.
Universal City Locksmith Pros
Contact Us
Save Money & Request Service Online
Click the button below to fill out our easy Online Request Service Form and you can pick from your choice of coupon for the service you need.
This form provides our dispatchers with the information they need to process your request quickly and accurately so we can save you time and money.